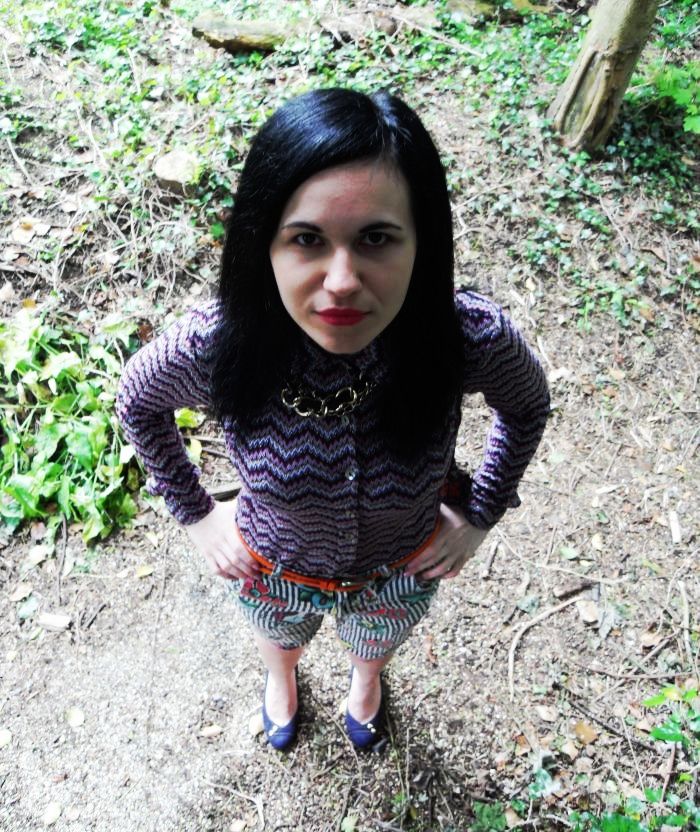 When I get a new boyfriend I get a lot of new clothing options. It's like ordering a 'lucky dip' wardrobe of sorts - you're not sure what you're going to get and you trawl through it with excitement as he looks on dubiously. The love of my life is a 'new rave' boy so there's lots of neon hoodies and loud statement tees to choose from. I stole these shorts from him today and it's funny to see that I fill them out more than he does. I love Mexicana. I don't think I've heard the term used before but it's kind of intended to conjure up images of Mexican folk art, sugar skulls and Our Lady of Guadalupe.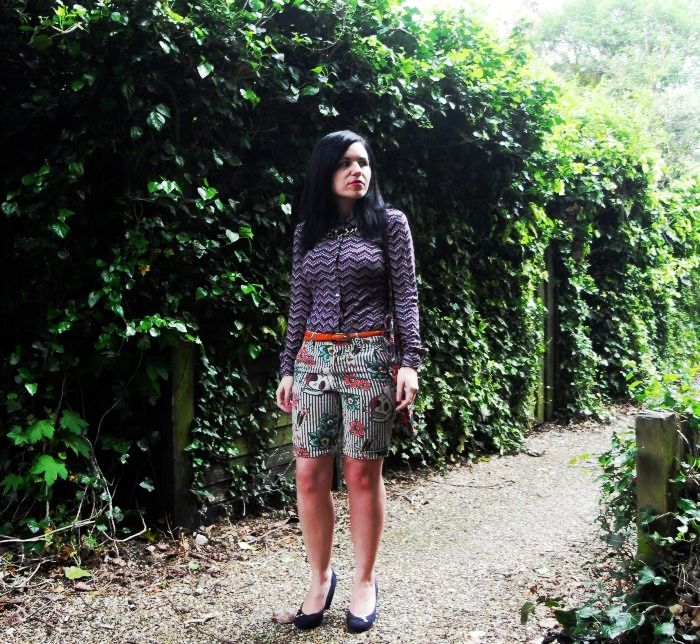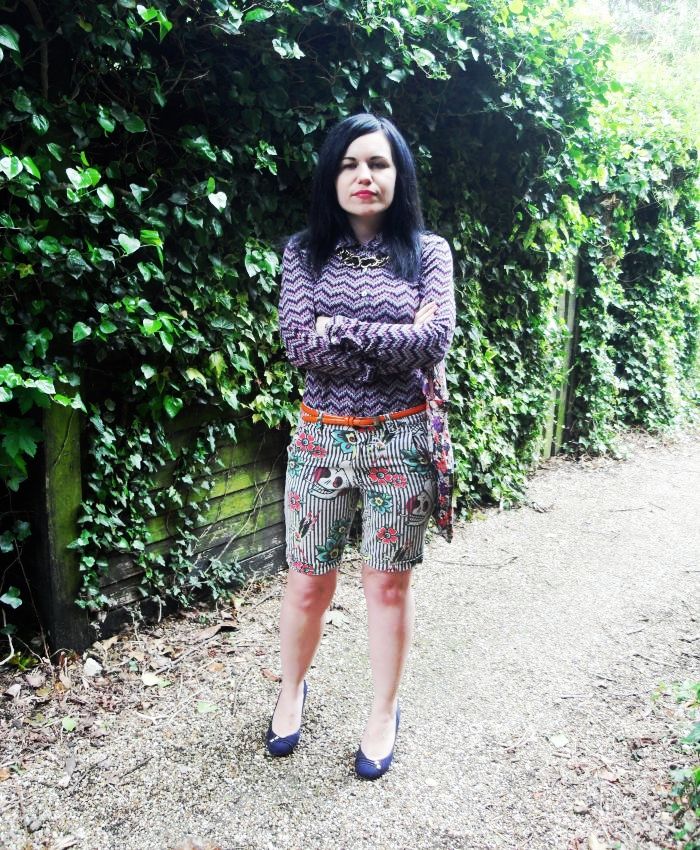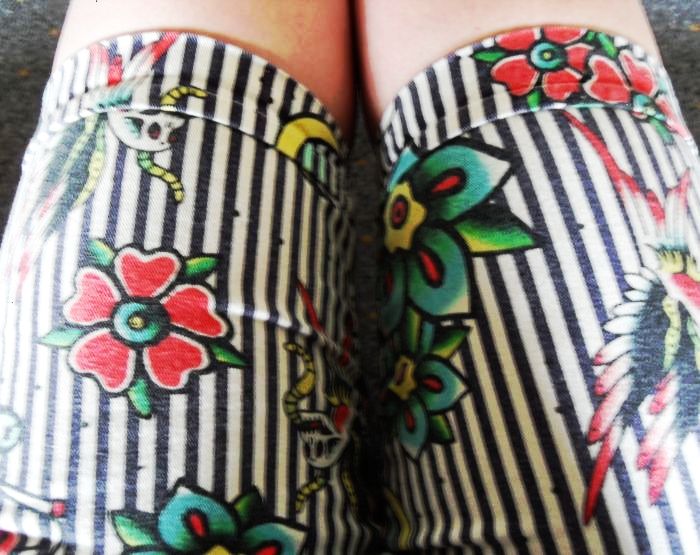 I've only just noticed the skeleton with a worm coming out of its mouth. That's why documenting clothing can be so revealing and fun - you see details you missed the first time around. If only wearing such vibrant prints would somehow make the sun come out. No such luck.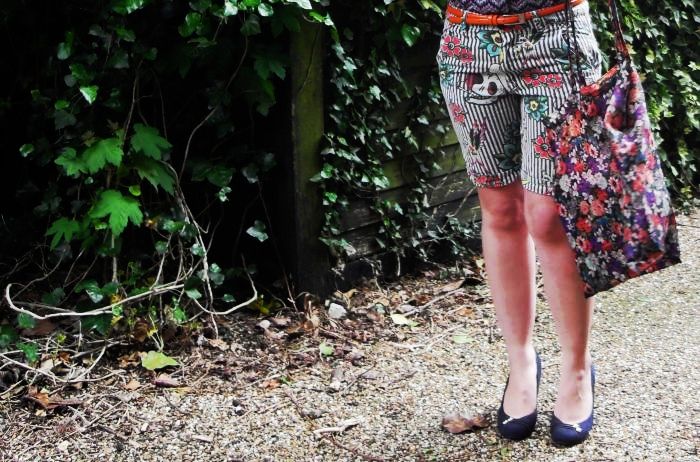 Everything else in this outfit was thrifted and managed to survive the clothing cull I had recently. I think I was hanging onto lots of things because I'm 'the clothes girl' and eventually you have to get over that and accept that there are a hundred items that aren't getting any wear. It's basically a nostalgia thing. You have so many memories attached to each piece and you remember when it was the only thing you threw on your back but that was, like, ten years ago. Let go! So I did and it resulted in five bags of recycling/charity-shop-bound golden oldies. It's making room for the future, right? This purple shirt is one of my 'ugly shirts'. They're never going - I'm keeping all of them forever.
I've been flaky with this blog. I've had a million different ideas for it and none have come to fruition. I decided that I don't just want to write about eco/upcycling because it prevents me from writing about how my clothes make me feel and the poetic memories I have which I'd like an outlet for. So, I'm going for the personal touch and I'll see how long that lasts. Much love, chickens.